Several people have asked me how to make the Jaccob's Ladders. I'll try to explain a bit, but it's really too complicated to describe just in words. I used the instructions in Making Handmade Books: 100+ Bindings by Alisa Golden. It's available through Amazon.com or other booksellers.
Here's my brief explanation.
The "steps" of the ladder are made from "sandwiches" of two  boards. I covered my boards with my marbled paper. The sandwiches are joined together by ribbons and that's the tricky part. The ribbons weave in and out of the sandwiches and are glued on the inside but not on the outside.  The weaving is not straight down the ladder as the ribbons must loop around the step so that the ladder can move.  If you open the ladder slowly, you can see that the ribbons form an X  between the steps, with the outside ribbons staying parallel to each other and the center ribbon "X-ing" them.
In Golden's book, she lays out the process in 28 steps with diagrams.  Even with that help, it took me several tries to get the weaving completely correct. Once figured out it is a lot of fun!
Good luck and happy gluing!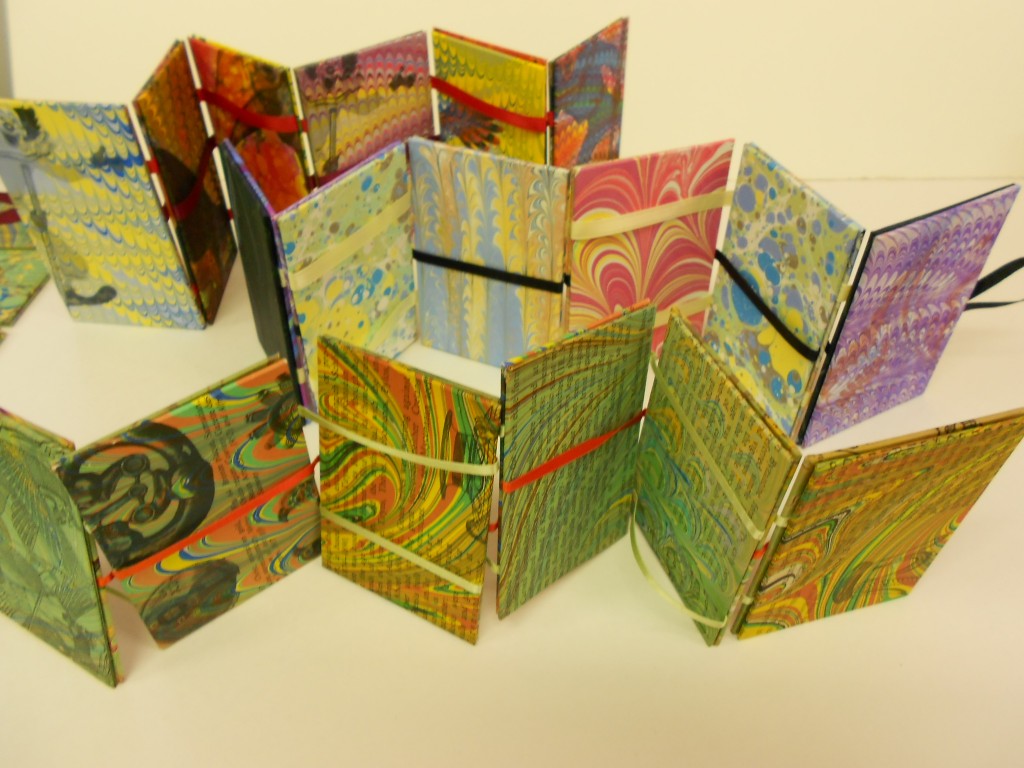 Click below for a short video of a Jacob's Ladder in motion.