Finally put the towers together and I'm happy with the results.
Four of them are 7″ and one is 6″.  The yellow one in the front was a particularly hard match.  The orange boxes are a heavy textured brunt orange colored base paper that I marbled in browns, reds and yellows. That paper was too heavy to use for the covering of the tower, but nice and sturdy for the boxes. I thought I would never find anything to go with it since the base color radically changed the marbling colors.  I finally was able to get some complementary colors from burnt sienna, yellows and some greens.
The other box I'm really happy about is the one in the back with the bright outside and dark interior.  I had done a bit of figurative marbling and I had no idea how to use it.  Here's a closeup.
You can learn more about the construction of the towers on my page, Making Towers and more examples on Boxes & Other Creations.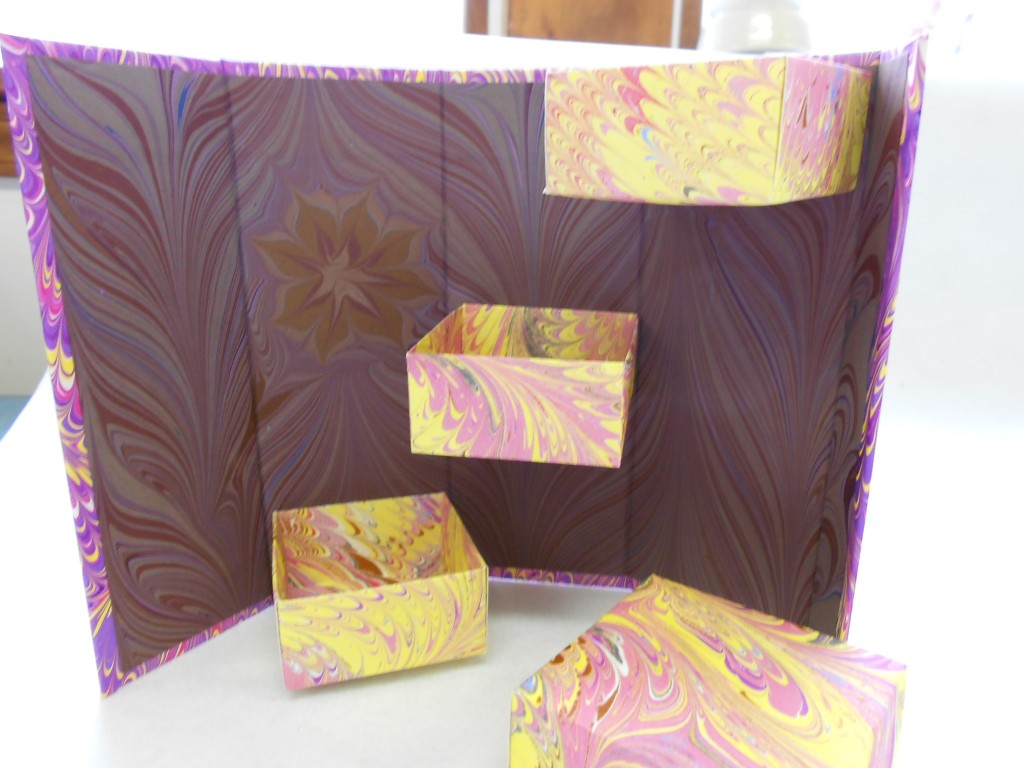 Three of these are headed to the Yates County Arts Center and two to Etsy for sale in my shop, Losing her Marbles.