I'm playing around with different types of books.  I started playing with this style of Japanese binding. Traditionally, books similar to this were tied to one's clothing and used for casual or important notes.  They can be used vertically or horizontally.
This was my first trial book.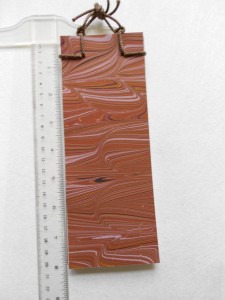 First, of course, I started playing with design and papers.  Always fun!
I have pulled out materials for four hanging books with three variations.  The one I started with is probably going to be my favorite. The covers are mat board, instead of Davey board, covered with decorative paper instead of being just heavy paper.  The front cover is articulated so that it will open.  Here are the finished front and back.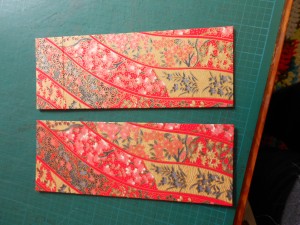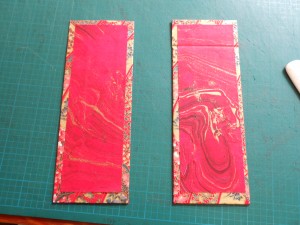 You can see a faint line on the front cover the articulation joint which allows the front to be opened.  Now I just need to add the paper and cord.
The other styles I'm planning to try are both soft covers, one with heavy paper and one with light weight doubled over.
Here are some pictures of the finished books.
To be continued ……